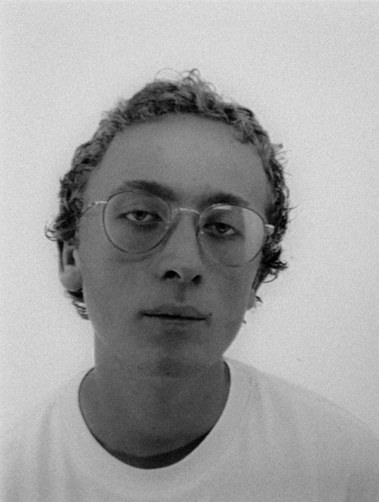 Born to a Canadian mother and Māori (New Zealand) Father, Mackai has been filmmaking and creating since he was 8 years old, often fostering and researching his own arts education as no school programs would accept him to study due to his early age.
After a turbulent public highschool experience he dropped out and completed his high school online. You can view Mackai's photo series addressing his experiences as a queer person going through the public school system here : "Kill Yourself."

Since graduation, his work has been screened internationally with his films playing across North America, Europe, Asia and South America. Adjacent to filmmaking, his work in photography both reporting and creative has been seen in exhibition and published nationally.
As of 2023, Mackai identifies as a Filmmaker/Photographer/Creative Director but that is all subject to change as he continues exploring new mediums and formats to better share his stories and translate his thoughts into a mutual language.
(Mackai is based on Vancouver Island, but is available globally.)
Artist Feature - Sunday Paper/Casa Montego, December 2022, (Victoria)
Visual Dialogue Collaboration - see:zeen, April 2022, (New York/Berlin)
Filmmaker Feature - Conservancy Hornby Island, March 2022
see:zeen article - Feb 2022, (New York/Berlin)
Filmmaker Feature Vol 28 - CVCollective, Jan 2022
Mackai Sharp Cover Story Vol 20 - Mob Journal, Jan 2022, (Montréal)
Mackai Sharp Photo Feature - JUZI Magazine, Dec, 2021
"Young valley filmmaker sweeps festival awards" - Comox Valley Arts, Nov 2021
Getting through the checkpoint - Saving Earth Magazine (Vancouver)
Mackai Sharp Radio Interview - Mid Coast Morning, Aug 2021
Highlighted Filmmaker Mackai Sharp - VISFF

"Regional filmmakers fare well at Vancouver Island Short Film Festival" - Nanaimo News Bulletin, Jul 2021

"Island filmmakers shine at the virtual Vancouver Island Short Film Festival." - The Martlet, Jul 2021, (Victoria)
Mackai Sharp Exhibit - Comox Valley Art Gallery
CVCollective Gallery Feature Article
"An open letter to my community - Mackai Sharp." - Comox Valley Arts, Jan 2021
"Normalizing Real Conversations With Mackai Sharp" - It's The Norm Podcast, Dec 2020
"Comox Valley student creates project addressing intolerance and bigotry in our community" - Comox Valley Record, Dec 2020
Listen to what I'm listening to
I live + create on the unceded territory of the K'ómoks Nation.